Introduction
Spares in Motion is a trading platform for the wind turbine aftermarket, where sellers can offer their products and services. Owners of wind turbines can find, request and purchase wind turbine parts, request maintenance services or even purchase complete wind turbines turbines.
Image
When Spares in Motion came to us, they were a startup in need for a brand identity and online platform. We have now become their online partner doing the monthly maintenance and regular updates.
The main goal was to connect supply and demand by bringing buyers and sellers closer together
Online platform
The main goal on the online platform was to connect supply and demand by bringing buyers and sellers closer together. The main target groups are buyers, usually owners of several wind turbines, and sellers, manufacturers and resellers of windturbine parts.
We developed a platform where sellers can create an account and offer their products, such as wind turbine parts and repairs, services and complete wind turbines. The platform offers insight into your offerings and seller requests. All communication with buyers is done on the platform using requests for quotations and direct messaging. Buyers can also request items they are looking for using tender requests. Periodic mailings targeting specific segments allows Spares in Motion to send offers that best match the buyers' demands.
The platform offers a search system specifically tailored to the type of products that the platform offers. By implementing Solr search, we are able to show products that best match what buyers are looking for. Enabling facets allows buyers to find the products they need within a few clicks.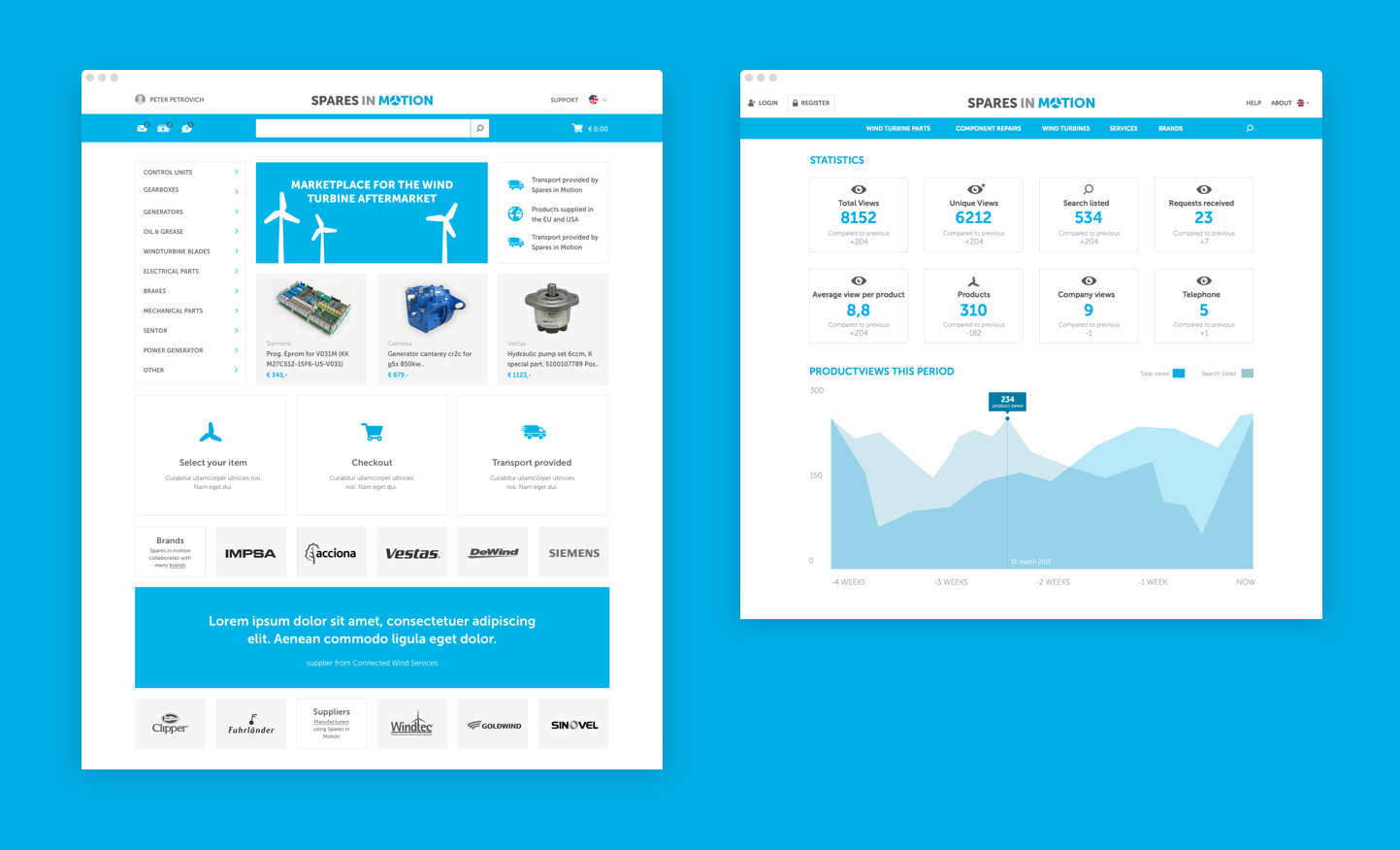 Brand identity
After thorough research and creative sessions we came to the decision that Spares in Motion needed a name brand because of their long name. We integrated a minimalistic symbol of windturbine blades to add visual context to the logo. Since they are a B2B startup we decided they would benefit from a strong and robust typography. The colours amplify the sector and subject. A style guide was developed to create a coherent brand strategy.
Next to the webdesign we've also made a lot of printmedia for them. In this designs we combine photography with illustration. Photo's to make the kind of product categories they sell clear and the illustrations to explain the terms they use.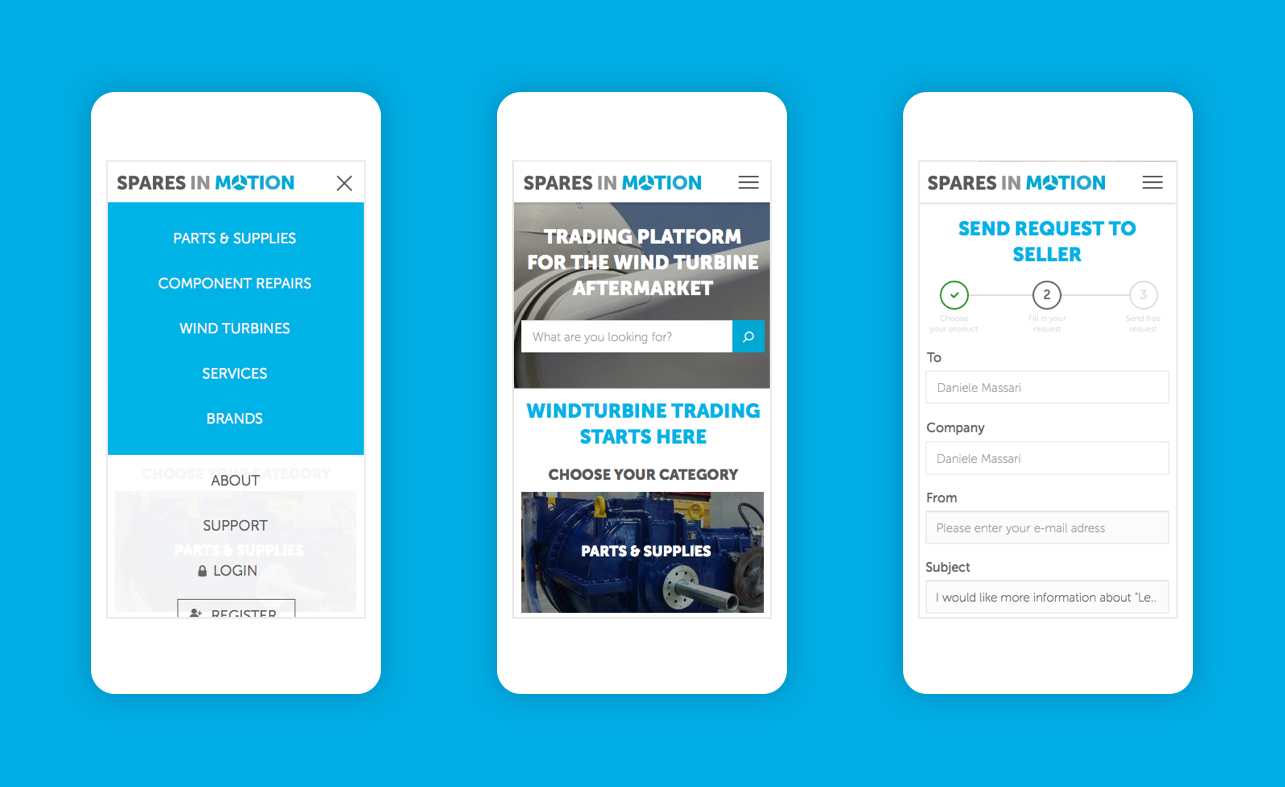 Statistics
The sellers can track which of their products have the best conversion and why through the statistics provided by Spares in Motion. Users can set their own prefences of selling and buying certain type of products and will recieve more relevant suggestions based on this information. Spares in Motion can also use the statistics and preverences to get better insight in the needs of the user and keep optimizing their services and offers.