Introduction
Ebbinge advises entrepreneurial organizations in translating their strategy to people and teams. In business and the public sector. Ebbinge is convinced that people and teams determine the future success of an organization and they help to improve the unique strenghts. The offer customers access to a selective network of entrepreneurs, administrators and managers to support the teams.
Image
Over 30 years Ebbinge is a leader in human capital consulting, interim management and executive search. An example of their progressive character is how candidates are approached, whereby the value of happiness has become a more important principle than the financial reward.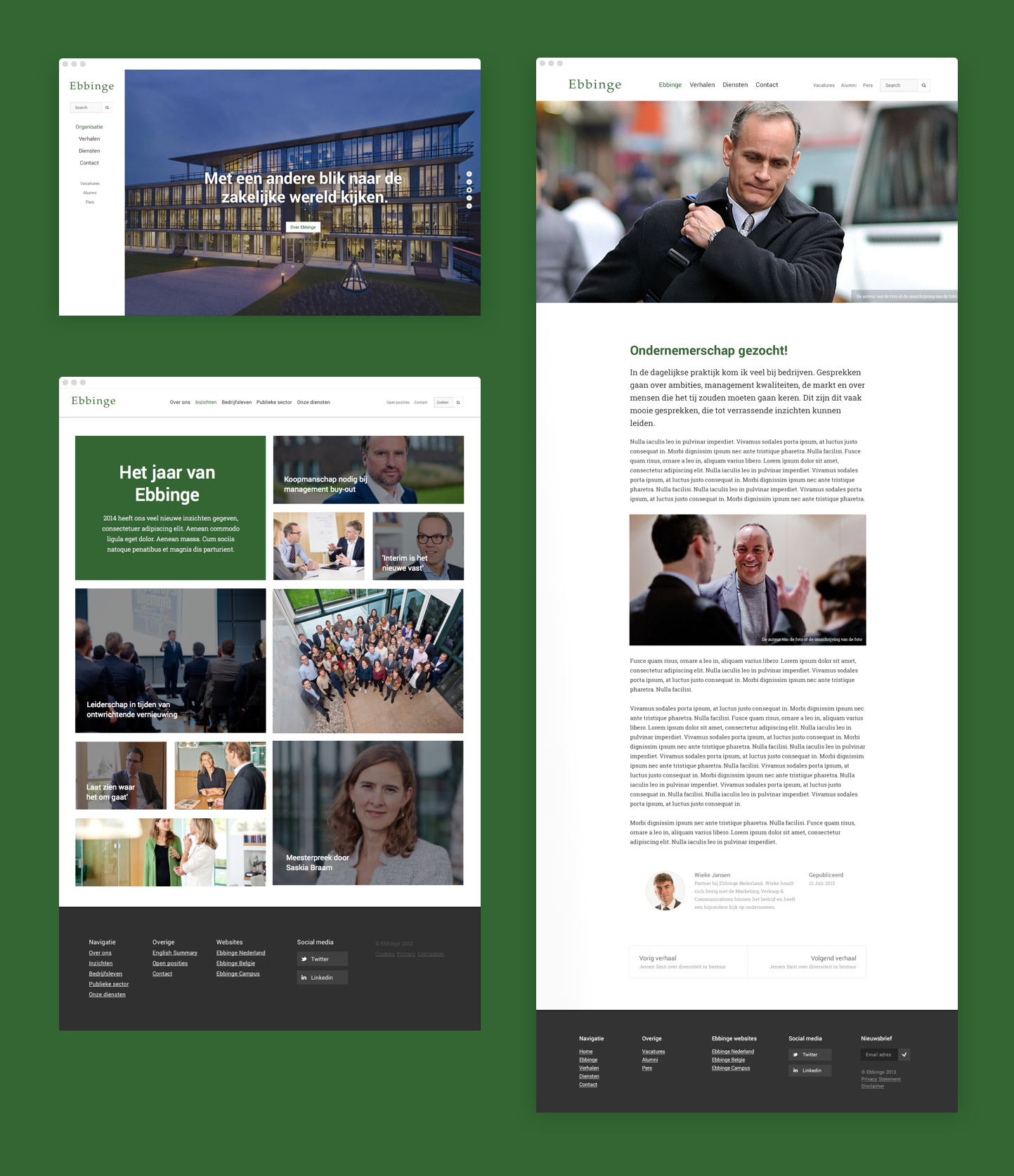 Long term relationship
We now work for years with Ebbinge to communication in print and online to fit in with the innovative nature of this progressive company.
Check out the details
Interested? Here are some info about the project you can read further with.
Interested?
Want to know more about the campaigns we make? Check what we can do for you or how we helped other clients. Or feel free to contact us and ask any of your questions.