Introduction
How do you ensure that the museum's offerings are tailored to the needs of various visitors?
Image
The Tropenmuseum is a museum about people, located in one of the most beautiful original museum buildings in the Netherlands. Together with the Africa Museum, Museum of Ethnology and the Wereldmuseum, The Tropenmuseum is part of the National Museum of World Cultures Foundation (NMVW). Objects in these museums tell a human story, encouraging interest in the enormous and rich cultural diversity that the world is full of.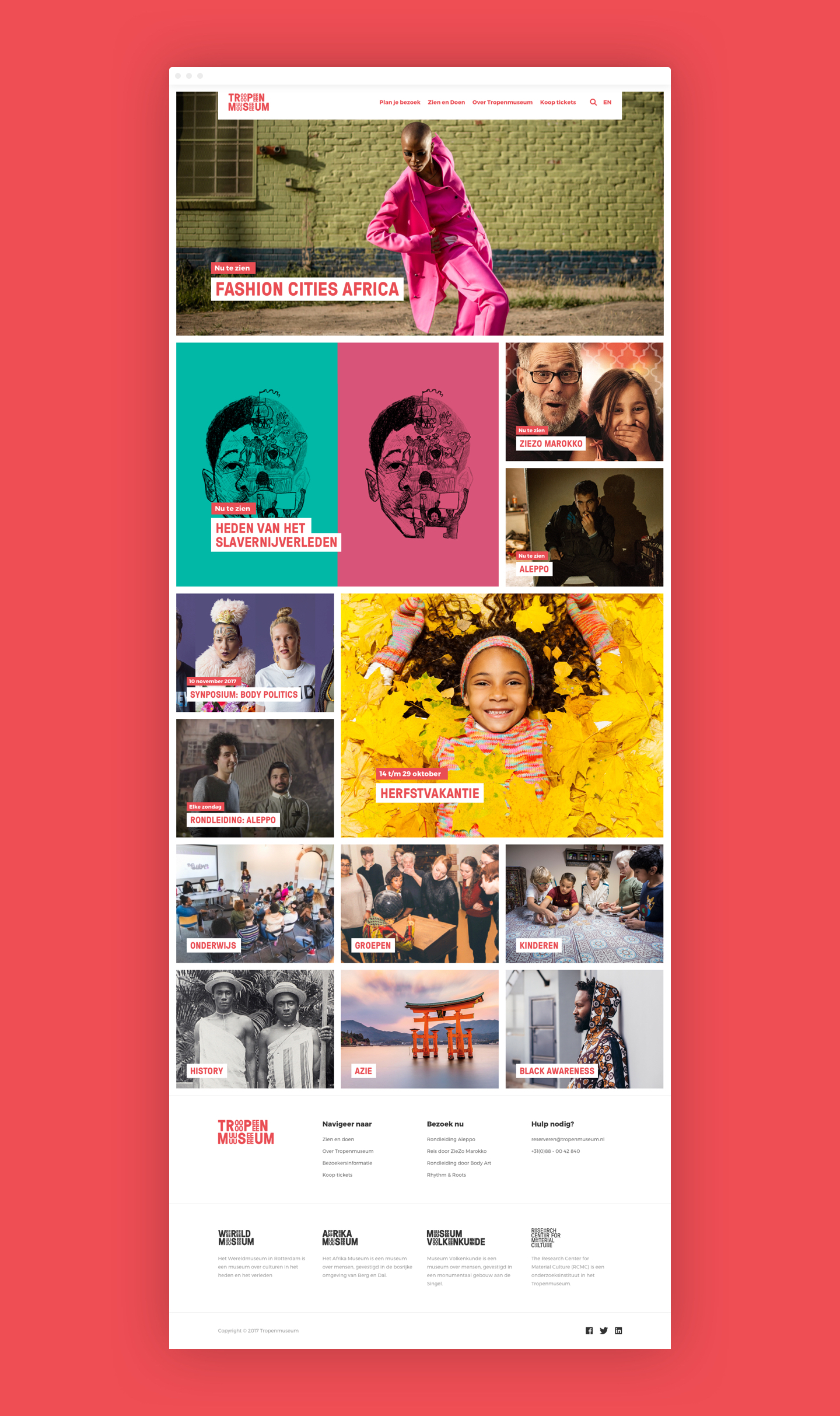 4 museums managed by a central organisation
The infrastructure consists of a multi-website, in which 4 museum websites are managed from 1 central content management system (CMS). Roles and rights are then assigned to employees in the individual museums.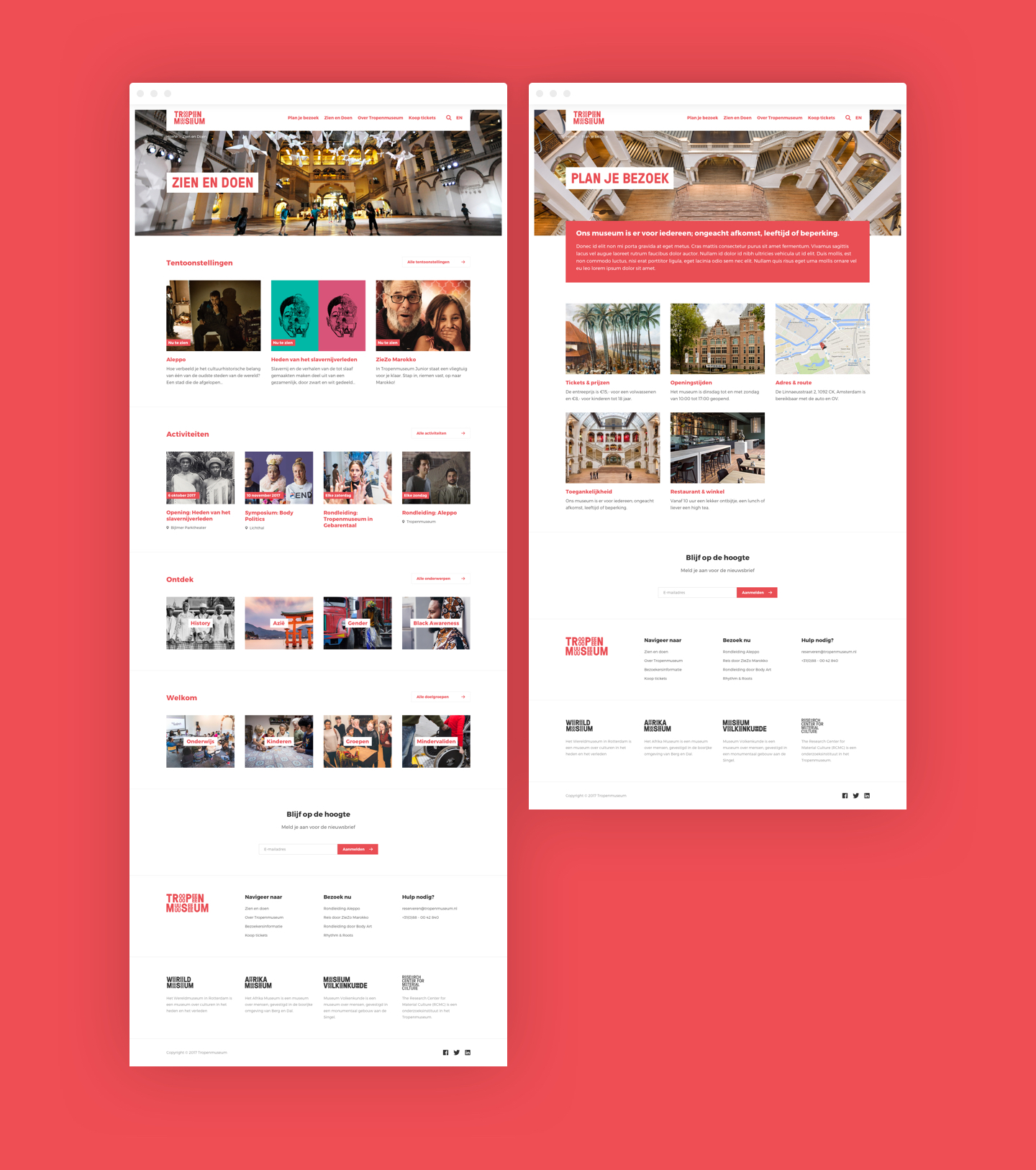 Content first
The website is 'content first' designed, which means that the visual offerings of the museums largely determine the appearance of the website. Despite having the same structure, the museums' websites differ from each other and remain up-to-date as the content changes.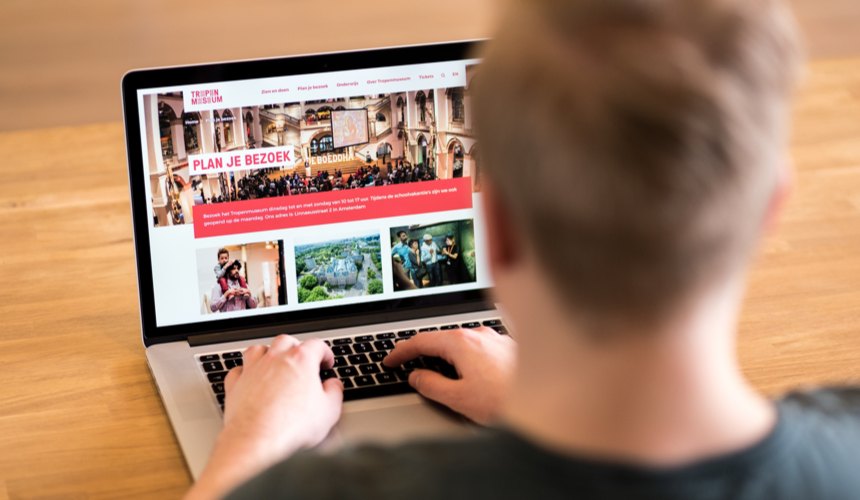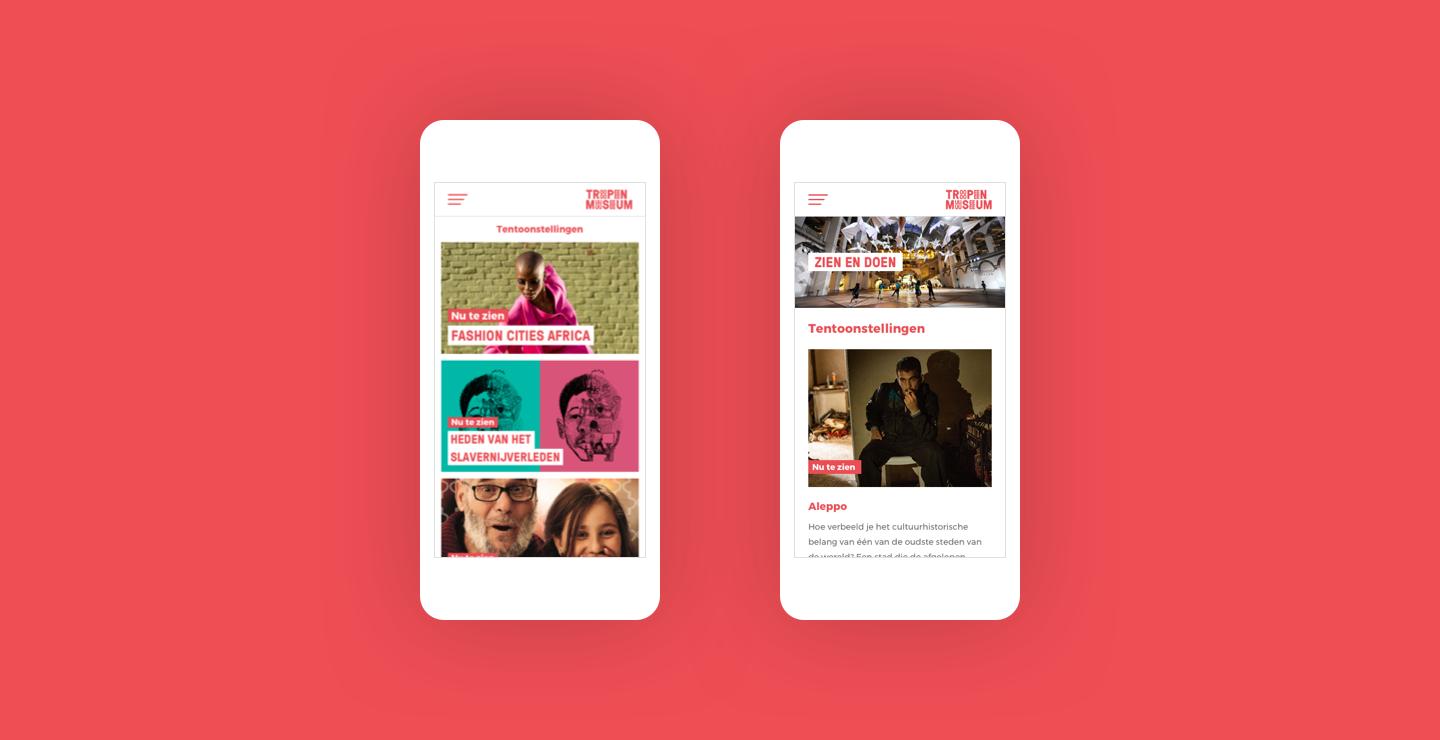 Every visitor is different
The entire user experience is tailored to the different needs of visitors. Are you curious about what's on display, then you are guided through its offerings in an optimal experience. From what can be seen right now and what is coming soon, to the permanent exhibitions and activities. In addition, 'Themes' direct you to topics of interest, but you can also view the offer that suits the target group, such as children or groups. If you want to plan your visit, all information is collected together.
In this way, every visitor is served as effectively as possible with the best possible experience.