Introduction
We have been working together with Reumafonds for a long time now. The collaboration began with a successful campaign during their fundraising weeks. This success lead to many more projects together.
Image
Reumafonds wanted to create more awareness for it's fundraising weeks. Together with Erwin de Koning of Skyeworks we developed a social media campaign.
Thus the 'collectocopter' was born; essentially a drone placed in an old collecting-box. We made several videos where the drone visited (famous) people at their homes. The campaign was a huge success. One of the videos had more than 100k views on Facebook and also received a lot of attention in the press, including on Bright.nl
Anniversary website
At the end of last year we created a website for their 90th anniversary. It was a separate page that had to be integrated with their main website. The page had to be online quickly and therefore in a relatively short time tied to their existing complex system. The page was very successful and therefore Reumafonds decided to use our new style for their homepage. This new style set the tone for other parts of the website, including the newspage.
Web forms
We continued with the new style of the anniversary page and developed, together with Reumafonds and STB automatisering, the newsletter page. This is the first in a series of forms, which will be developed in this new and accessible style.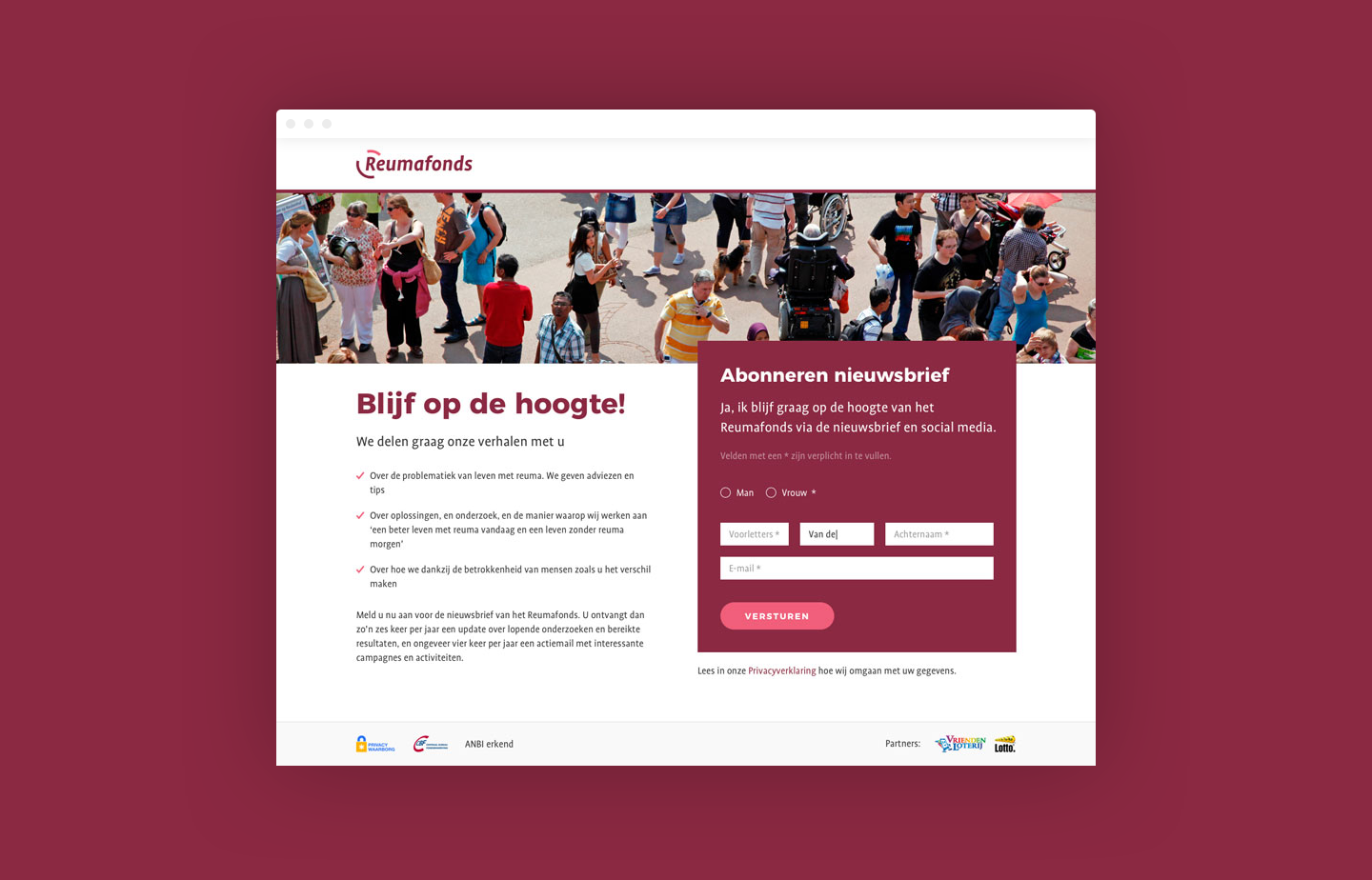 Annual report 2016
Reumafonds tasked us to visualise the highlights of their annual year report. The result was a fully responsive website where you can read through all these highlights.