Introduction
Creating an online platform where you can provide both patients and donors with the right information. A sensitive subject with multiple interests. How do you deal with something like that?
Image
The kidney function of over 16.000 kidney patients is so poor (less than 15%) that dialysis or transplantation is necessary. The best treatment is transplanting a kidney from a living donor instead of using a kidney from a deceased person.

In the past few years kidney patients who were looking for a donor outside of their own family and friends got media attention on a regular base. Because the transplantation process can cause a lot of emotions for both the kidney patient and the donor, it might be comforting reading stories from other people about their experiences. 
User journeys to map the needs of the users
Together with Arjen van Dijkhuizen from Generous Minds we have mapped the entire common 'journey' of donors and patients through interviewing donors, patients and medical professionals.
The journeys gave us insight into several issues and questions that people might have during the possible donation processes. With this insight we knew the platform should provide different opportunities to obtain information; personal stories give insight in people their experiences, an informative section will provide you with extensive information, and at a 'question-and-answer' section people have the chance to ask questions whenever they have those. At last we did an inventory of all the current treatment centres and their contacts.
All these findings created the base for the flowcharts and wireframes of the platform, upon which we could start designing. For the development we used Drupal 7 as the framework. This framework already consisted of a numerous of existing modules which made it able to develop the required functionality.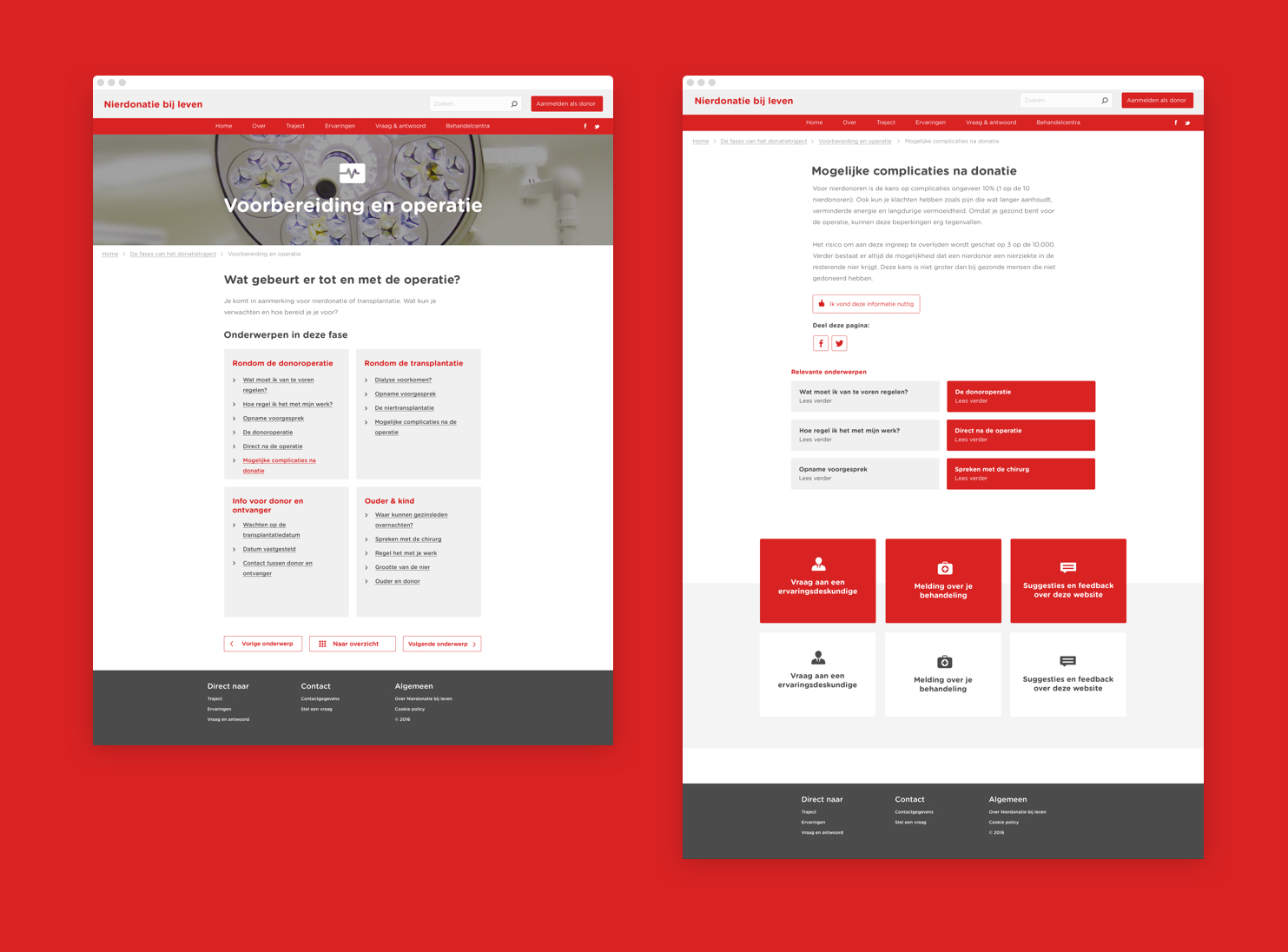 User test
To test the initial strategy and user experience, we conducted a qualitative study of the potential target audience. We tested the platform with people who have had any kind of experience with kidney donation in their past. We asked our testpanel to go trough the website by looking at the user stories. By observing this we conducted insight into how the target audience used and experienced the website.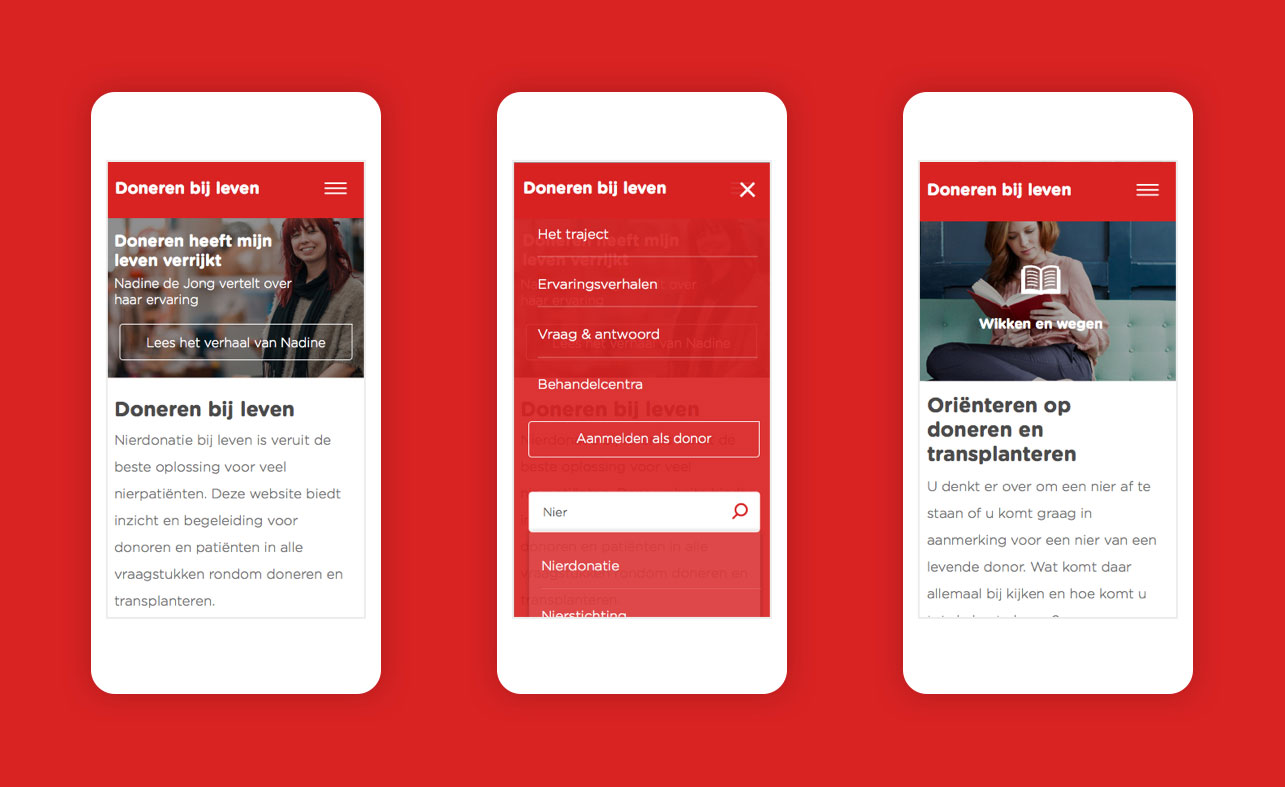 Based on the findings of the tests, we were able to further optimise the website. Considering the innovations in our discipline and the constant change of the users needs, we like performing these kind of tests on multiple projects we work on. This way we make sure we are always up-to-date.