First coffee delivery drone created in the Netherlands
Yesterday's morning headlines: "IBM invented coffee drones". Interesting news but not completely true. In a collaboration between six Dutch companies the first coffee bringing drone came to life in 2014.
This drone, the CoffeeCopter was built to bring cups of fresh, handcrafted coffee to the caffeine-needy right where they work.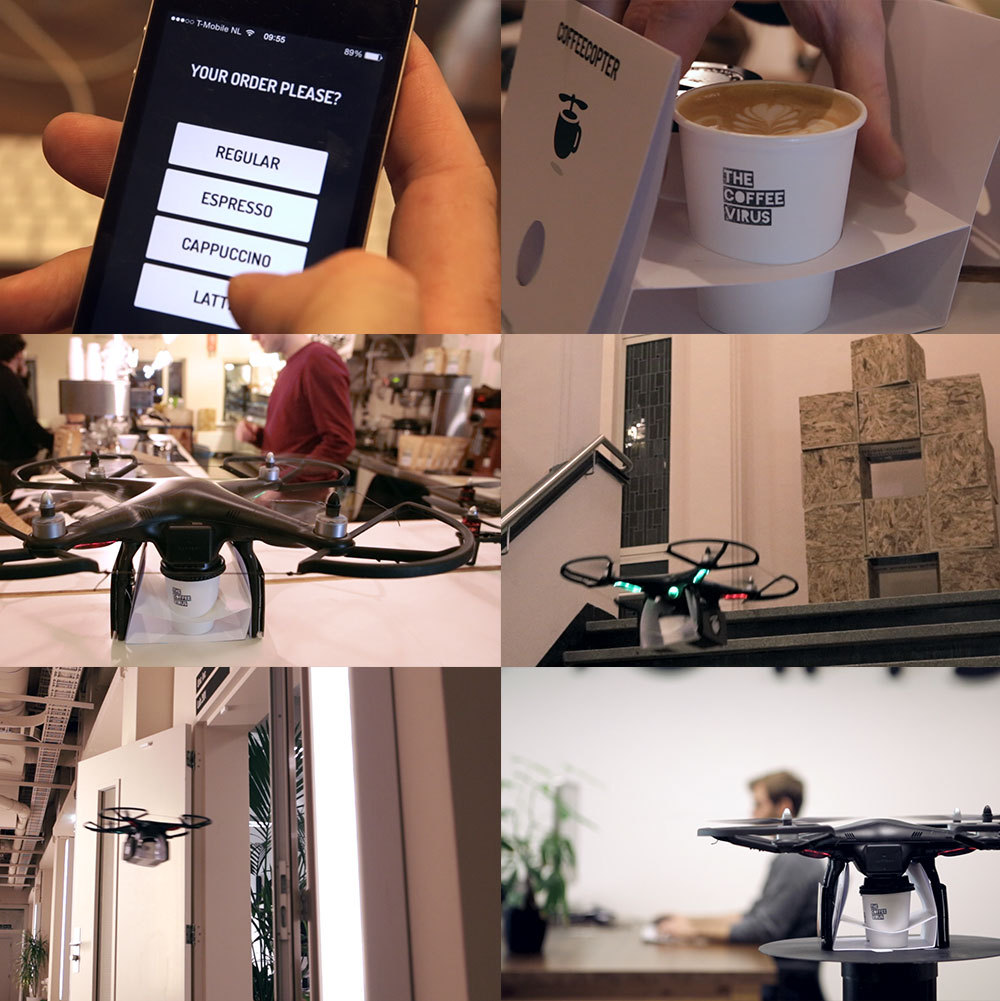 CoffeeCopter received a lot of media attention from newspapers like 'Het Parool', radio 3FM & SlamFM and over 150 blog, lifestyle and tech websites talked about the drone. It even got featured in a Korean magazine. 
We hope to get a phone call from IBM soon :)