Ristretto; The importer of foreign culinair products in Israel
Ristretto Import & Marketing Ltd. is a leading importer of foreign foods in Israel. They import, distribute and market high-quality ingredients, finished goods and equipment for professional and retail markets.
Their mission is to provide the Israeli kitchen with modern, technological and culinary innovations that will not compromise the human touch of the traditional kitchen.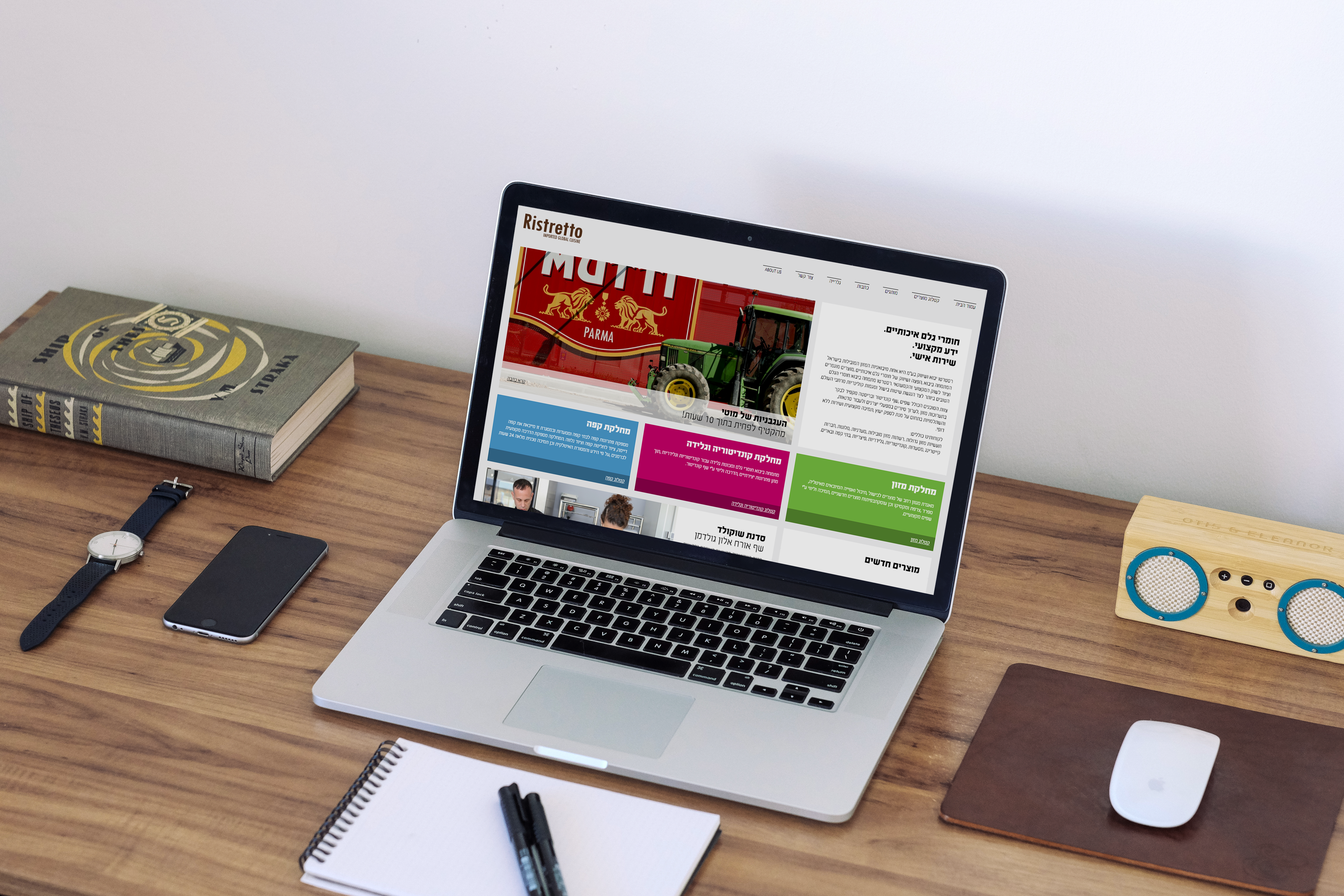 The Israeli importer already had a website, but it was outdated and did not meet the current standards. In order to improve the website they started working on a new brand identity, a clean and tight design. Unc Inc was asked to develop the entire new website. Considering the fact that the entire website is written in Hebrew, which reads from right to left, and which none of our co-workers know how to read, it was quite a challenge. But we managed. We developed our first 'reading from right to left' website!