Introduction
Tuk Tuk Factory, leader in electrical tuk tuk's is growing rapidly and in order to meet their ambitions, a new corporate identity and website was needed. One who would not only address the right target group, but also could increase the online visibility. 
Image
Tuk Tuk Factory's corporate identity and website didn't fit the new strategie, the website wasn't SEO optimalized and the target groups were not properly addressed. Tuk Tuk Factory asked Unc Inc to write a proposal for a new corporate identity and website that was going to meet the company's strategy, ambitions and growth. We support electric driving and corporate social responsibility and therefore we were pleased with this collaboration.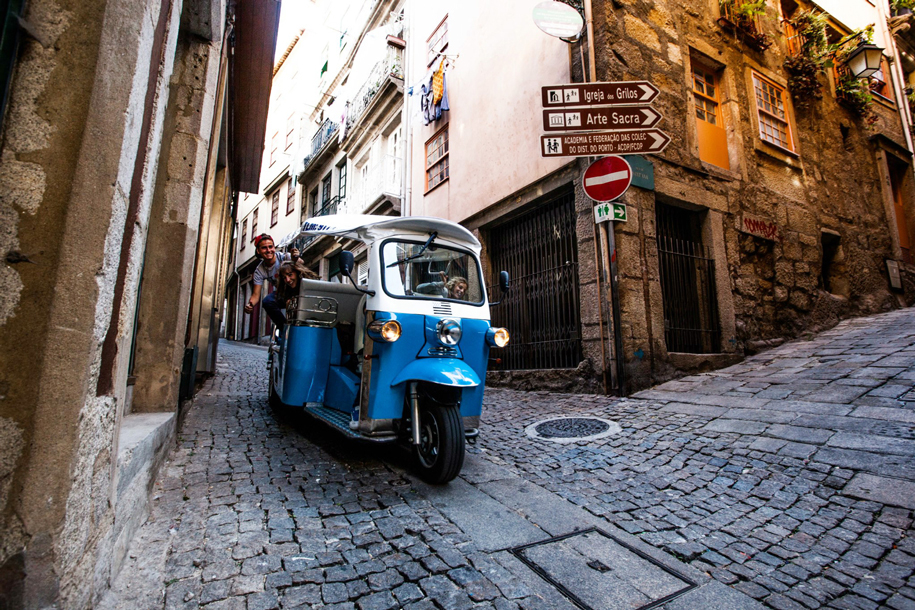 Who is Tuk Tuk Factory?
Tuk Tuk Factory designs, builds and sells electric tuk tuk's; three-wheeled vehicles for transporting people or selling goods. At the moment, Tuk Tuk Factory sells five different models but is expanding rapidly. 
Electricity transport is growing rapidly worldwide. Lightweight electric transport is the solution for inland transport. Tuk Tuk Factory is the largest maker and distributor of electrical tuk tuk's in the world. Currently they drive fun and friendly vehicles in more than 30 countries.
Creating persona's and corporate identity
During various sessions we identified personas; who is the target audience and what and how do they search for. With this information we created the wireframes for the website and converted them into design.
Tuk Tuk Factory focuses on different markets, each with their own products. If you want to sell coffee at festivals as a customer, you'll easily be guided to the 'community & delivery' page where you find the right information and products.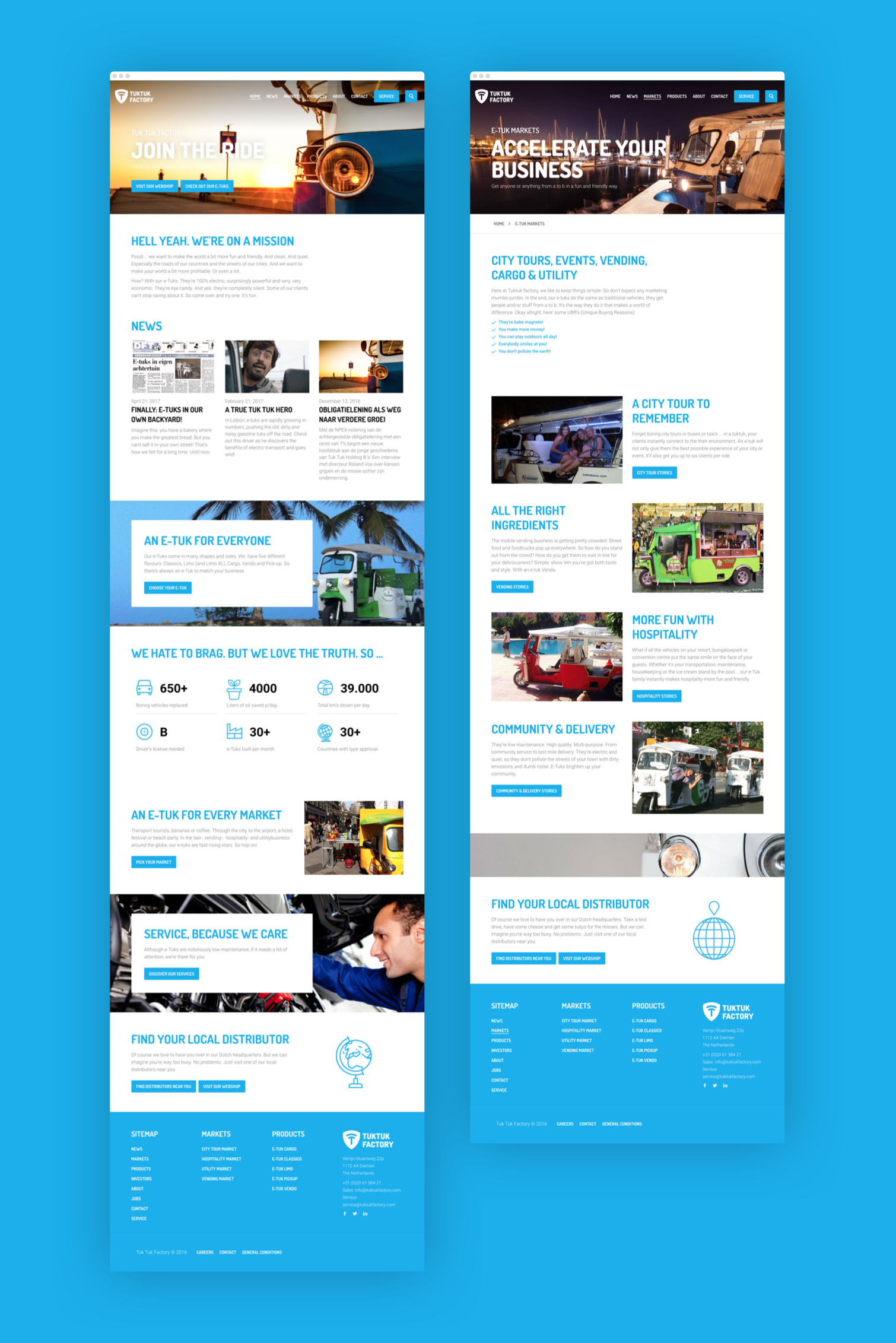 New identity
Because the old corporate identity didn't fit the brand anymore, we've created an identity that represents Tuk Tuk Factory as a strong, stable, powerful and reliable brand. One of the things we have developed is the new logo, which also can be used in the cars itself. The shield on the logo radiates reliability. Also incorporated are the two T's from Tuk Tuk Factory and it indicates motion.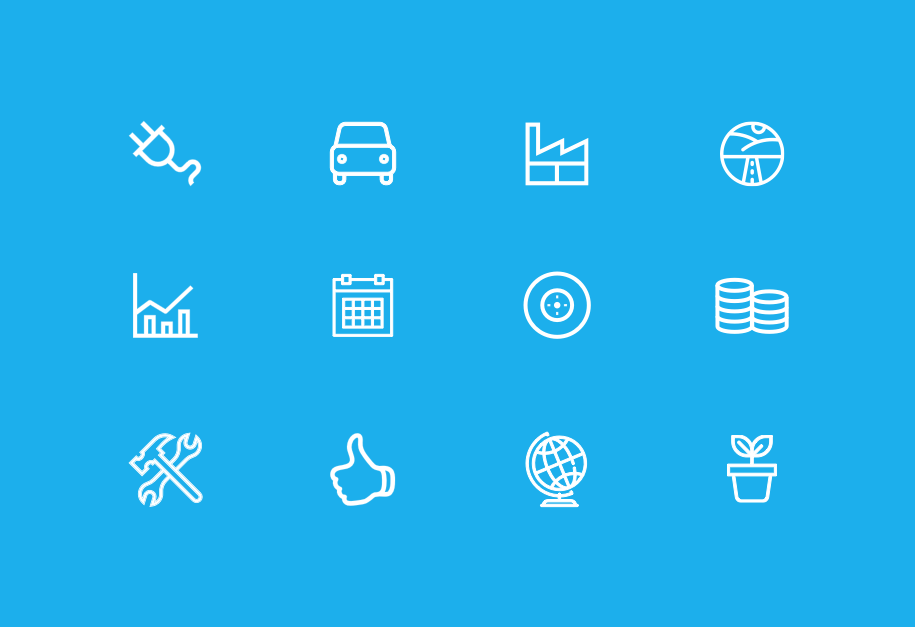 Development and search engine optimization
In order to increase website accessibility we had take search engine optimization into account. By applying the right website structure, search becomes indexable for search engines. We focused on proper content usage, internal and external links, title tags, and code build-up. As a result, the website now scores much higher on related search words.
A basic search functionality allows you to analyze the visitors search behaviour within the website. And with these data, content can be improved and the SEO score will increase.
A third optimization is the news page. Uploading related articles on the website linked to specific keywords can increase Google's searchability.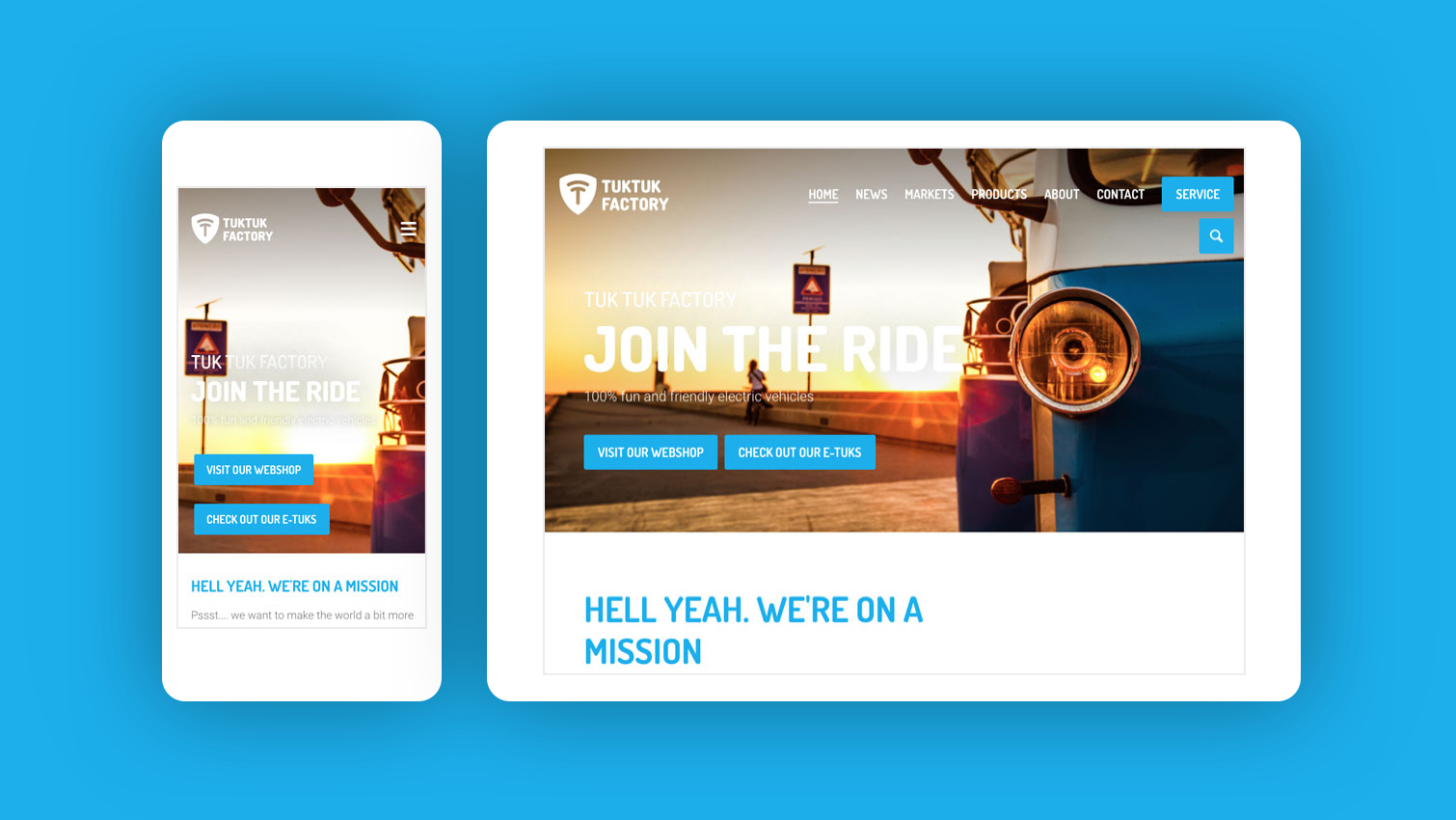 Print
A new corporate identity and logo also requires new printwork. We have redesigned leaflets and other marketing materials based on this new style. Including the Empex brochure for investors. Which we also ttransformed into an online version. For the copy of both print and website we have collaborated with DeBlits.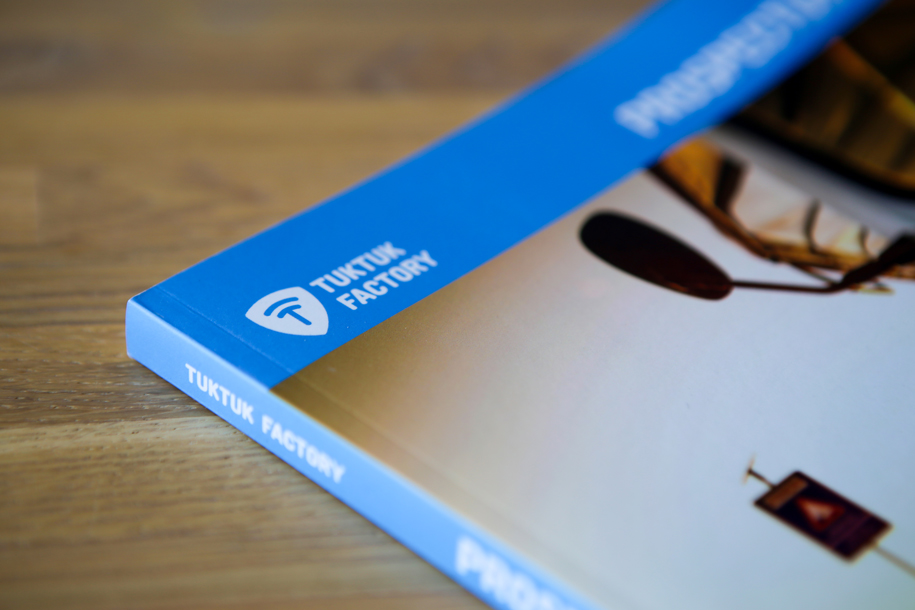 What's next?
Website optimalization is an ongoing process. By analysing visitors behaviour the website can be updated. After creating and optimize the website, we will also start on other parts, including the webshop. More about this later.