Introduction
Repair Café International Foundation has a lot of success internationally. Every year thousands of repairs are carried out worldwide. Those are great numbers, but how do you get these numbers insightful to really make a difference?
Image
In order to collect all data, Repair Café wanted to develop a repair monitor: An online tool that allows repairers to register their local repairs quick, easy and safe. The data must be easy to sort and to analyze, so that conclusions can be drawn from them. Repair Cafe's main goal is to use this data to change the industry.
Collaboration
Repair Café wants to promote the repairability of goods. In order to move government and producers to do this, the foundation must first have the necessary statistical data. The repairs were kept on paper locally, making it impossible to get the data insightful. Repair Café asked us as a partner because of our expertise in technology and innovation, where we always put the end user's interest first.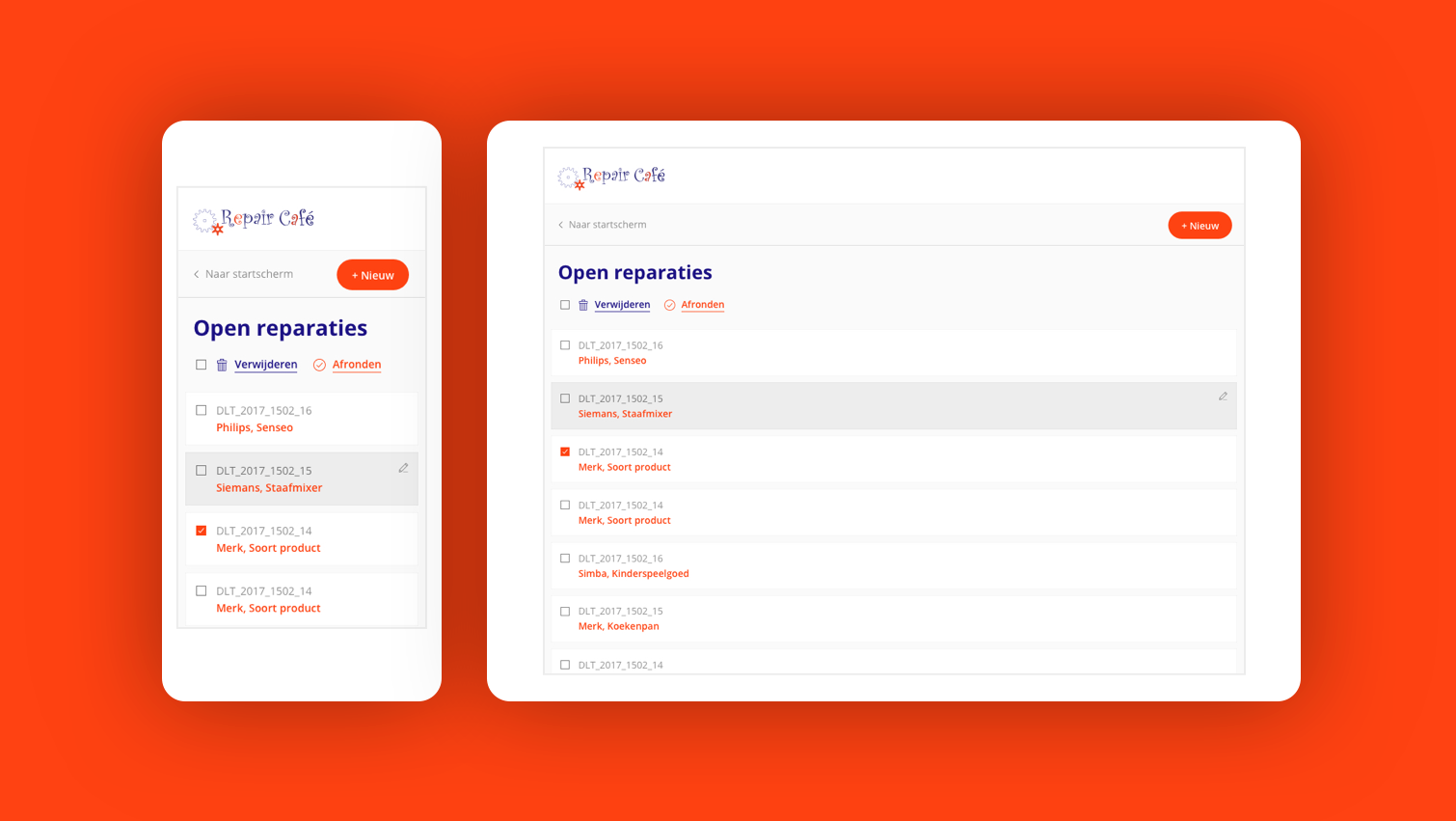 Repair Cafe
Repair Cafe International Foundation is the driving force behind the globally successful Repair Café concept: Repair your broken items along with handy neighbours. That is good for the environment and for contacts within the district. Neighbours meet each other in a relaxed way, people with practical repair skills (often elderly or lower-education people) feel appreciated, and recycled things will last longer, saving resources, energy and money and reducing CO2 emissions.
Analyse
The big question in this phase was: Who are the real users? First we needed to fully understand and feel the Repair Cafe concept. We visited a few  Repair Cafes, had a product repaired ourselves and held various interviews with coordinators (end users).
We used the information from the analysis phase to make personas. This helped us to determine the frameworks for the assignment.
During this analysis phase we also set the specification for the monitor: The form had to be filled in within 1 minute with the use of a smartphone.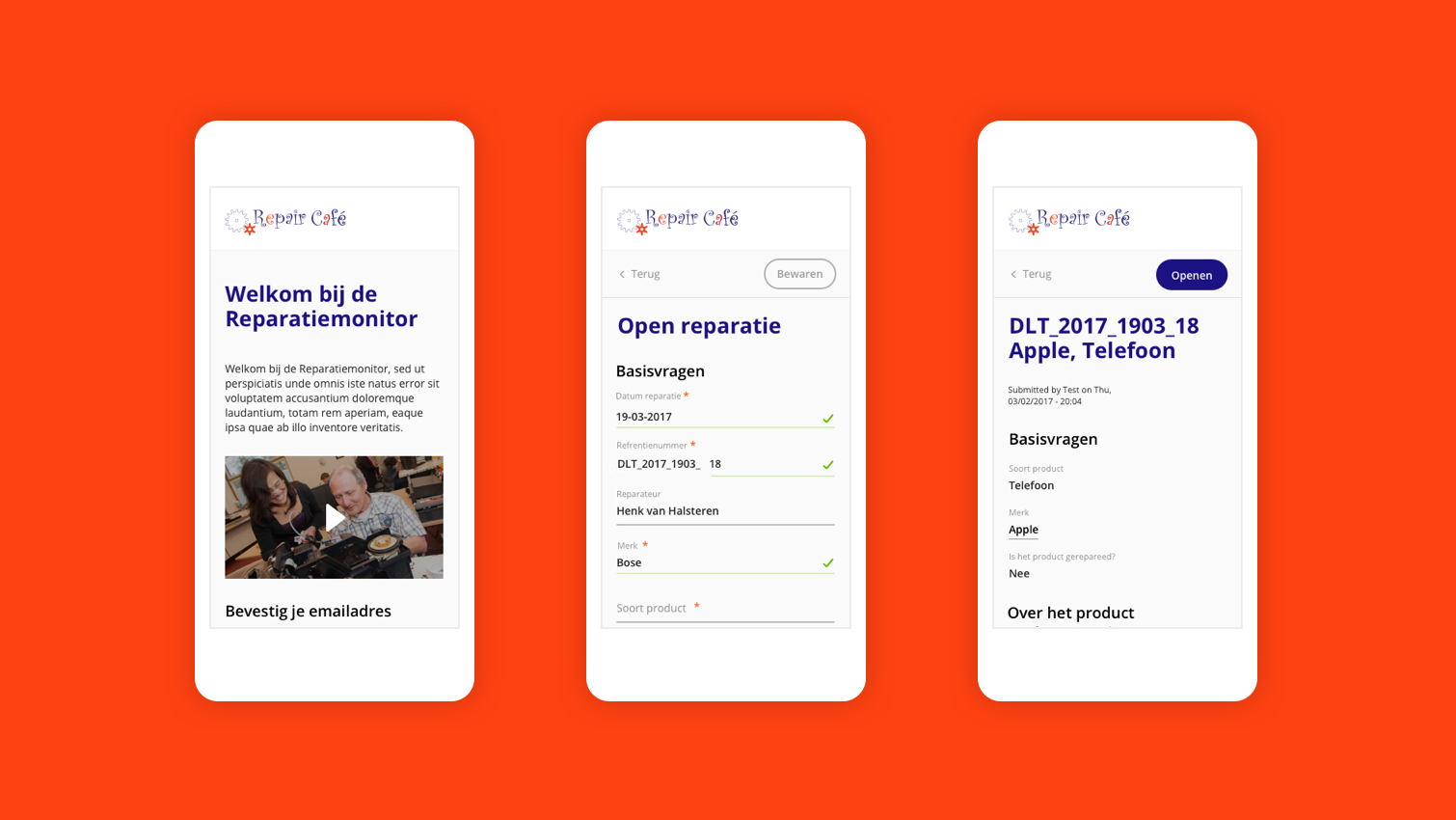 Technology choice and development
With these preconditions in mind, we have made the choice for a simple form, online and mobile first. We used Google's Material Design for development, a simple and lightweight framework that is very suitable for mobile use.
Based on our customer journey, we created the blueprint of the form and and then structured it with the customer and end user.
Testing and implementation
We work on this project iteratively by starting small. First we had a trial with three users from Repair Cafe itself. After that, we formed a test group of 10 Repair Cafes to work with the monitor until September. The feedback we will get from them will be used to improve the monitor even more and then from September on a larger group can start using it nationwide. Hopefully in the near future we can even cooperate at an international level if possible.