Introduction
Hoodhunt is an idea that originated at the kitchen table and could make a huge difference in the current housing market. But how do you transform an innovative idea into an endproduct?
Image
One and a half years ago we were approached by Erwin de Wekker. Our years of experience in advising start ups, our design and front end expertise, but also on technology and innovation formed the perfect basis for a collaboration.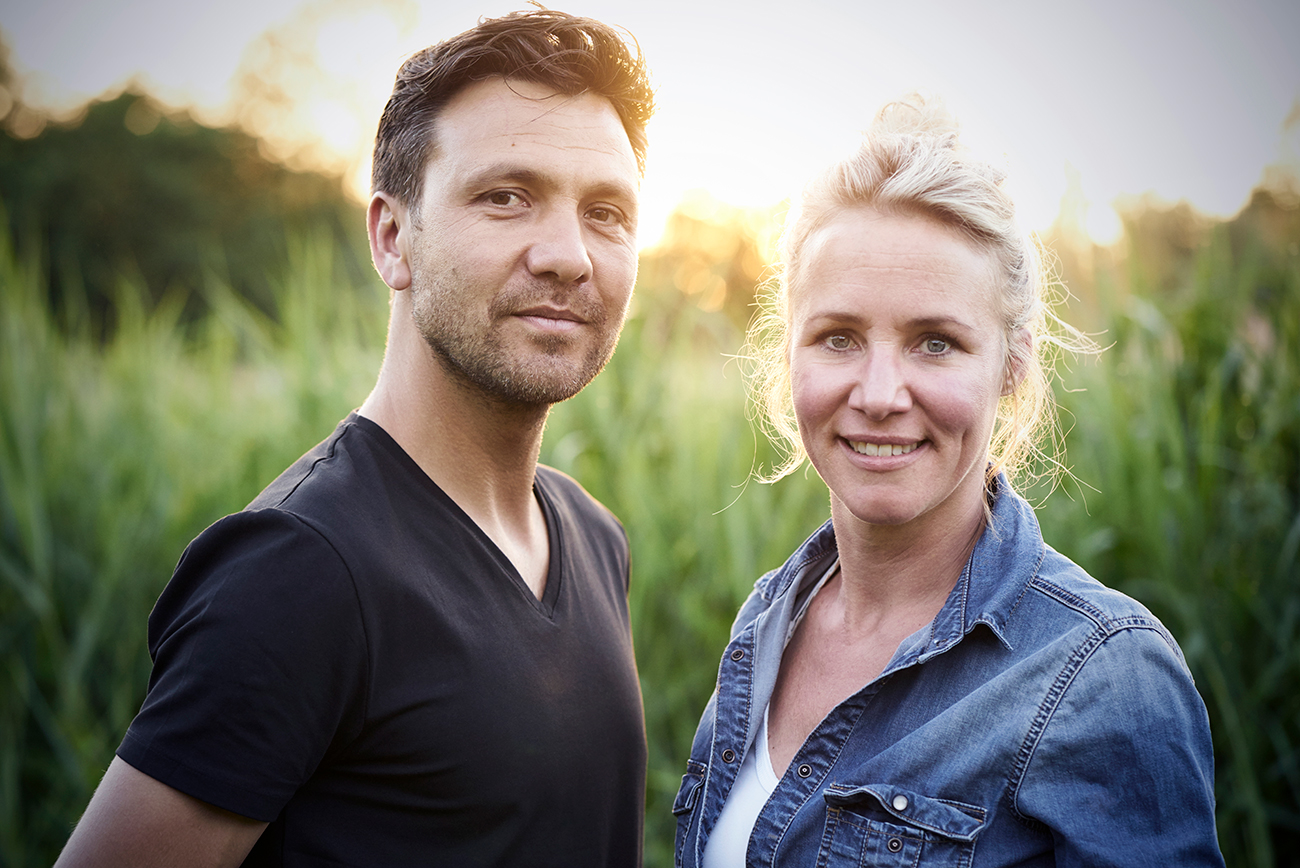 An idea has formed
The idea for Hoodhunt originated from discontent about the current housing market. Instead of waiting til the right home would become available, initiator Erwin went approaching homeowners directly through a letter on their doormats. And not without any results! That same evening he received the first reactions and within a short period of time he managed to buy a house in the neighbourhood of his dreams. Through this personal success, Hoodhunt came to life.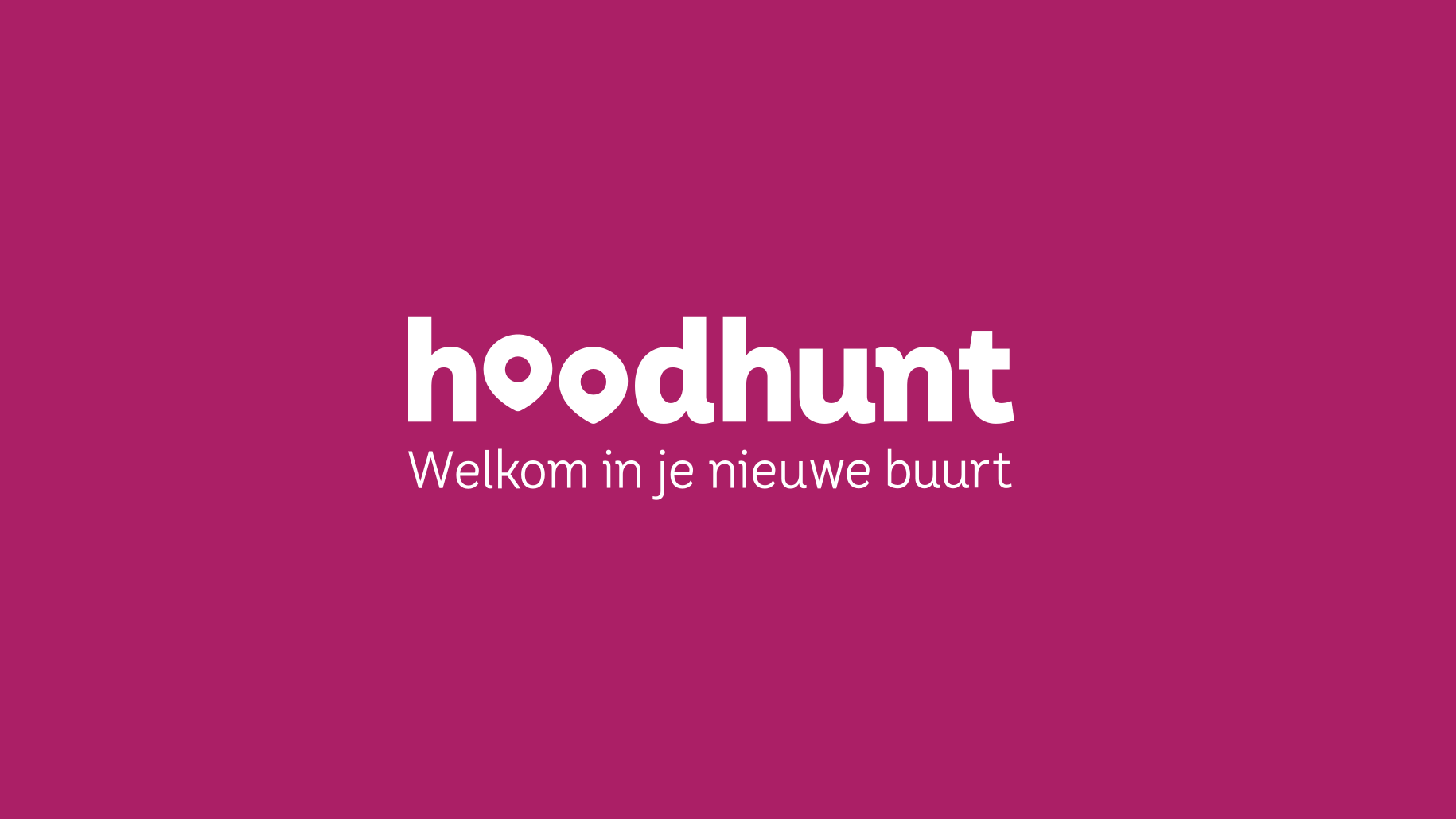 Time to turn the market around 
Where traditional housing websites only depict available homes, Hoodhunt will reverse the market and focus on mapping potential buyers. This happens by neighborhood and with all the specific wishes and possibilities that are associated with it. Hoodhunt is a fully transparent platform where demand and supply on the housing market will meet immediately without the interference of a broker.
The platform
The ultimate platform for meeting supply and demand has been developed by us. The website is accessible via desktop, tablet and mobile. Important for the design was that there would be a clear split between the two target groups, that of buyer and seller.
Buyers and sellers can contact each other through a messaging function. Starting a conversation costs the initiator 1 credit, which is easily purchased in their personal profile. At the end, contact information can be exchanged when there is a serious interest in buying the house.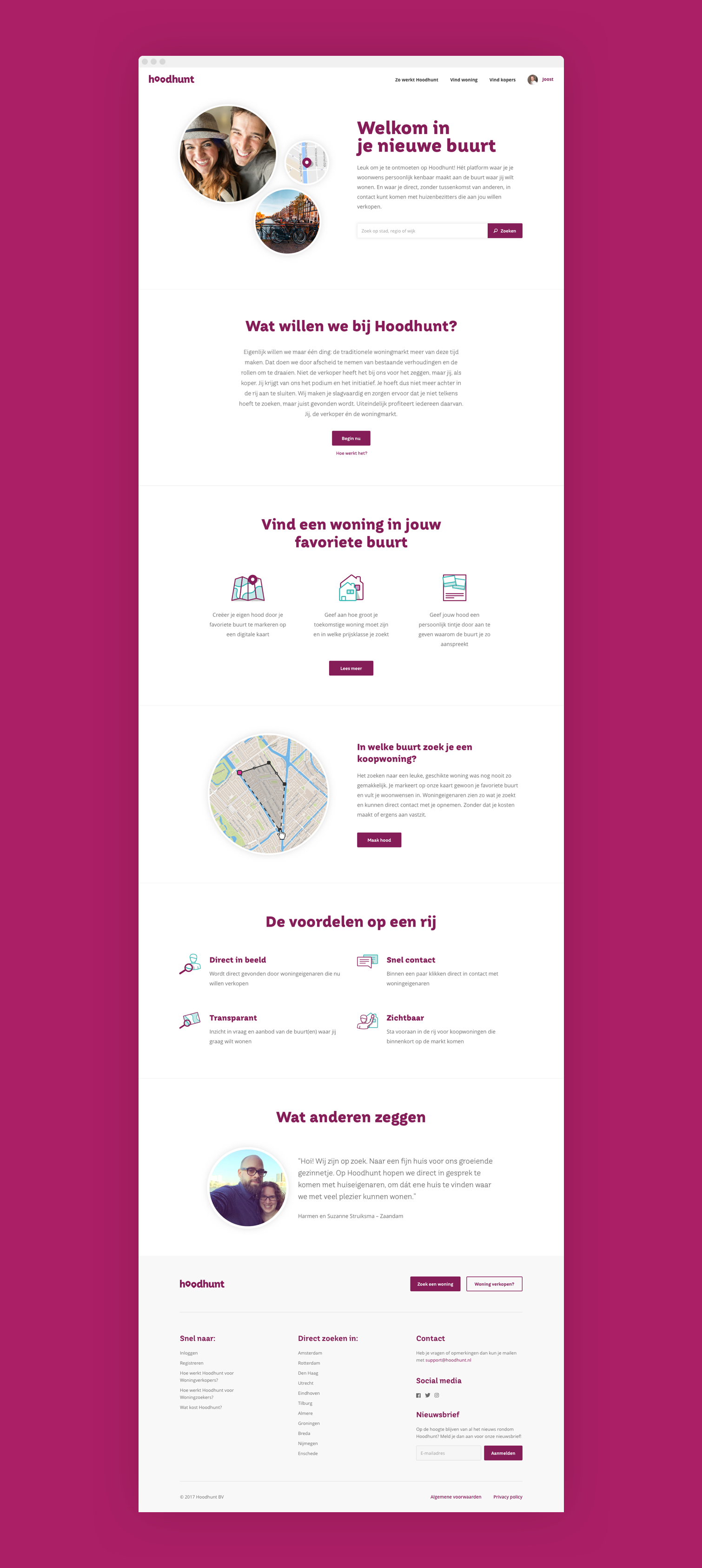 Innovation and technology
The platform consists of a number of innovative features. An example is being able to link free shapes (the favourite ones to be identified by people themselves on a digital map) with other free shapes (other imported neighbourhoods) and fixed positions (homes on the map). All of this based on geographical coordinates.
And what exactly does this mean?
This way, buyers and sellers can be matched by geographic preference (neighbourhood). By giving the opportunity to add housing requirements, a homeowner can see very carefully whether the homeowner could actually be a potential buyer of his / her home. The code that has been written makes it possible to connect buyers and sellers without the need for a human action.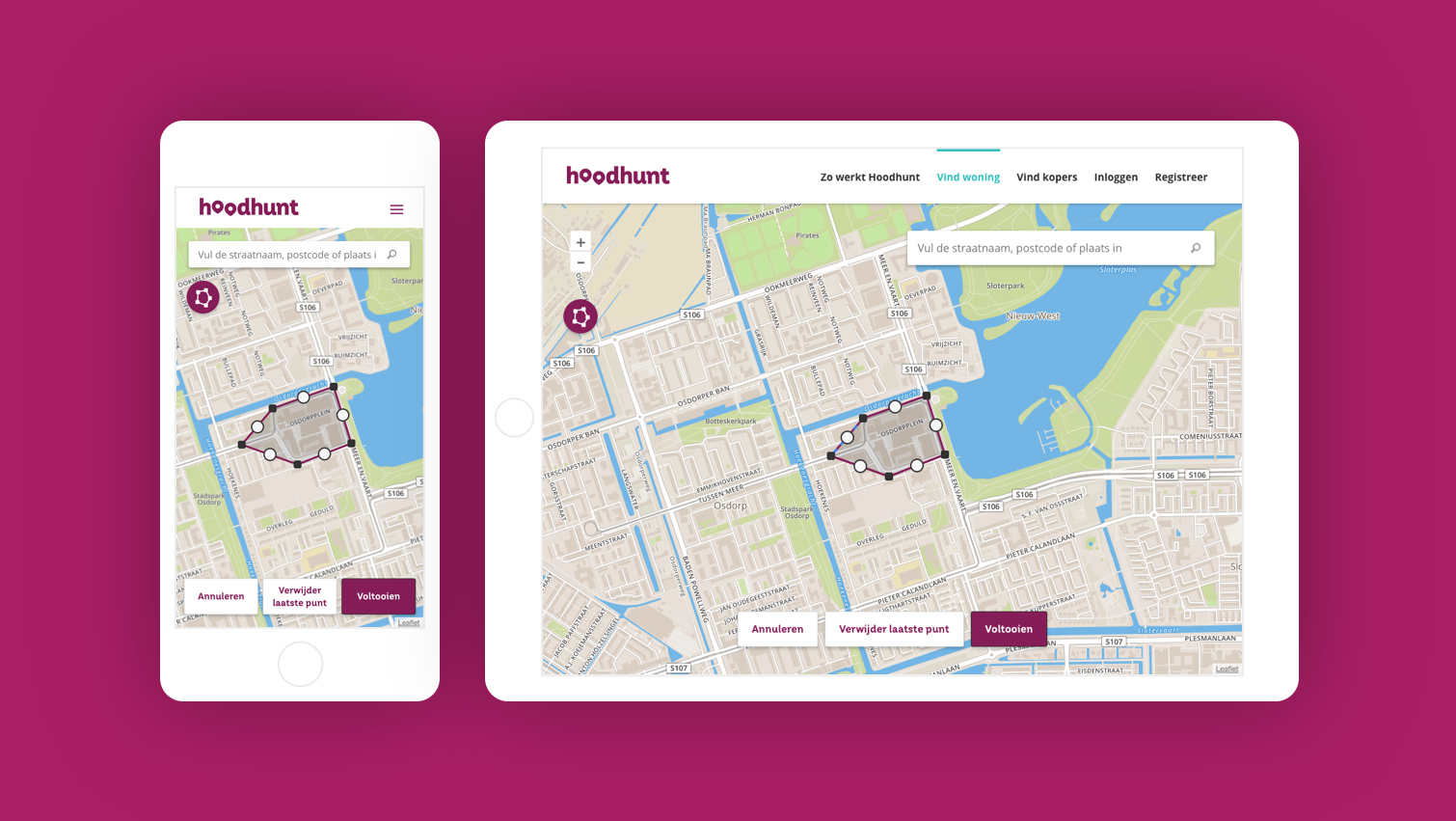 "Unc Inc has all the disciplines to help a startup make a swift start."
Erwin de Wekker - initiator Hoodhunt
Finetunen
Before the platform was launched we had to test it thoroughly. Not only on design and technology, but in particular on user experiences. Through different test cases a dedicated team spent a whole day testing the platform. When you work on a project for a very long time, you can easily make assumptions. A for us simple form could be very unclear for the end user. With the useful feedback we got back from the testteam we were able to finalise the platform for launch.