Introduction
De Regenboog Groep is an organization that actively engages people living in (social) poverty to participate in society. They connect people, with buddies or coaches, social workers, neighbor's and others in Amsterdam that want to make a contribution. 
Image
Dutch society, the health system and municipal policy change continuously and thus De Regenboog Groep changes as well. In an organization that has so many and such diverse projects, it's always a challenge to keep the communication clear. It's a continous search for the best way would be to reach the people that they need: people that can support these projects, with financial contributions and voluntary work.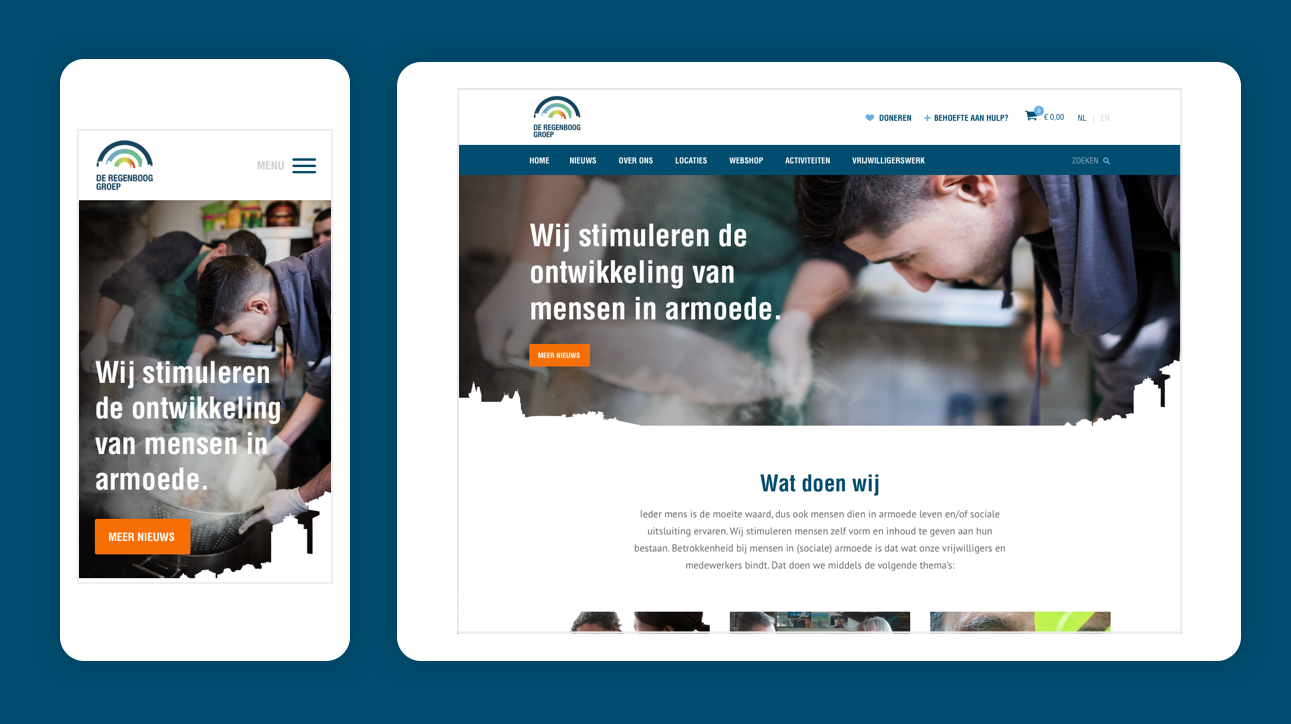 Figuring it out together
In close collaboration with the department of Communication we realized tools for finding the right voluntary job, created a webshop to raise donations through fun purchases, made a magazine to spread the interesting stories, experiences and insights from the organization a window and worked on online campaigns. 
We also help centralize communication internally with an intranet site, set up a chat-support system and made a website for De Derde Schinkel, where a number of different social firms are housed.
"Get to know the Red Light District in a different way with Amsterdam Underground"
Ex-homeless guides tell their personal story
New identity and website for Amsterdam Underground
Sometimes we run into projects that we really dig. Amsterdam Underground was one of these.
Amsterdam Underground organizes tours in the area around Amsterdam's Red Light District with personal stories of the guides who have lived on the streets for years. An intimate way to get insight into the lives of people for whom things turned out different.

For them we made a one-pager website that tells potential visitors what they may expect and a reservation form. 
After delivery, the team went on a fantastic tour with Sonja.