Introduction
Bits of Freedom is a leading digital rights organization that focuses on privacy and freedom of communication online. Over the years we have worked on many projects together. One of which is their yearly annual report, produced both digitally and in print. This year's edition is a special one because you need old-school 3D glasses to be able to view the full effect of the content.
Image
Bits of Freedom addresses two fundamental rights in digital communications that are indispensable for your freedom: privacy and freedom of communication. The arrival of the Internet and other technologies created wonderful new opportunities, but at the same time gave government and business opportunities far-reaching control capabilities. Bits of Freedom is the watchdog that prevents us from losing those rights in the digital world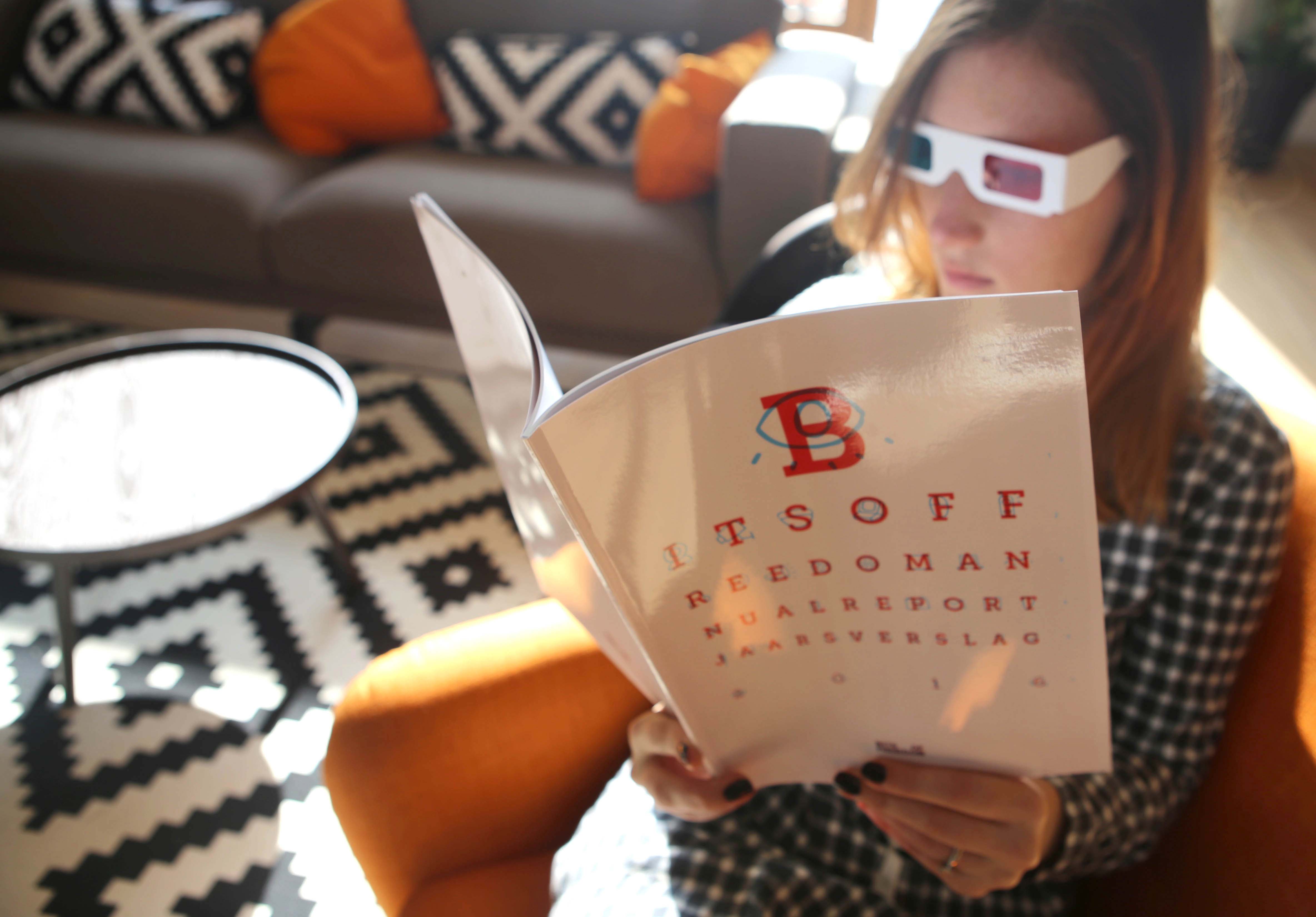 Visualizing contradictions
For the first time ever, Bits of Freedom wanted to have their report in Dutch and English. This resulted in a split in the report, both in language and in visualisations, which fits well within their brand. There are two sides to innovation, one being the positive effects of technical innovation and one involving issues of privacy due to innovation.
In order to highlight this contradiction, we chose to place two contradicting images over each other that can been seen separately using the 3D glasses.

Cyan and magenta
The initial 3D concept came from Bits of Freedom Director Hans de Zwart. But because it would be almost impossible to read an entire report in 3D, we got the idea to separate the colours instead to create hidden content and special features.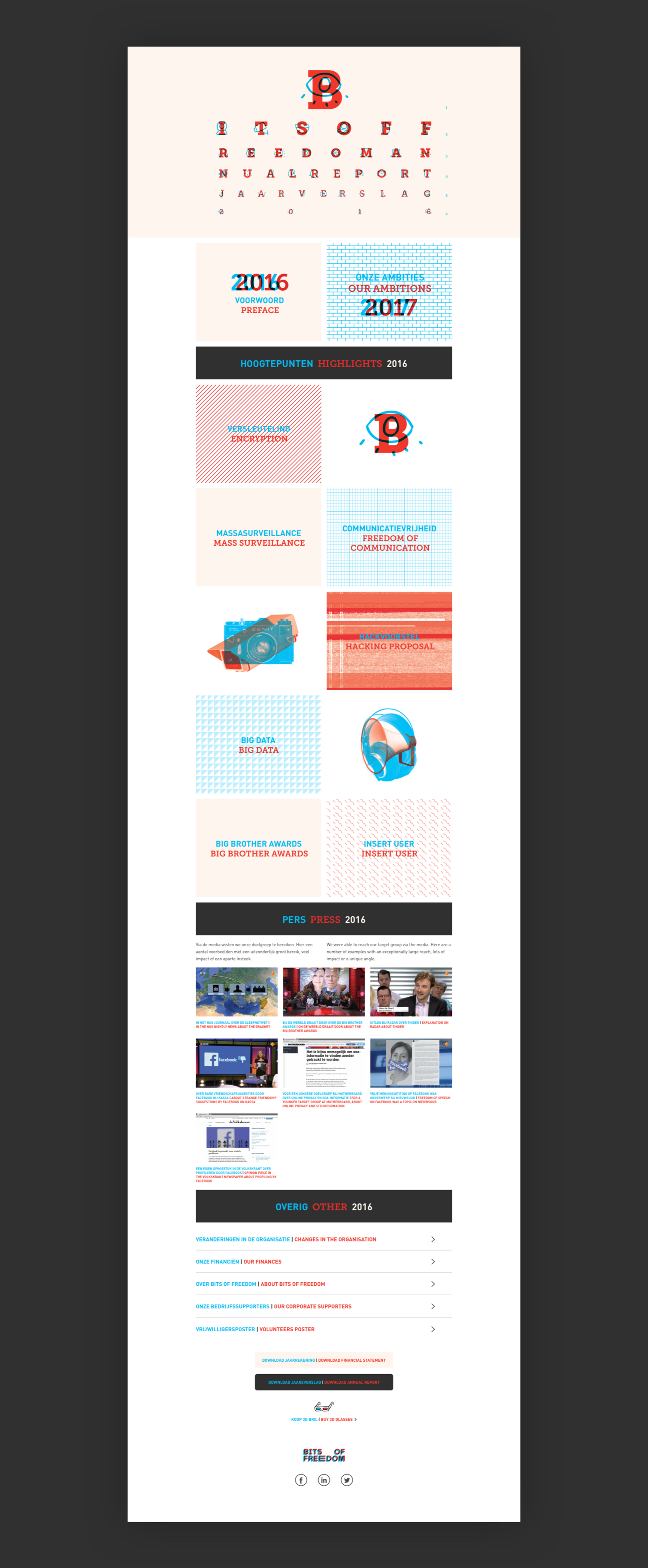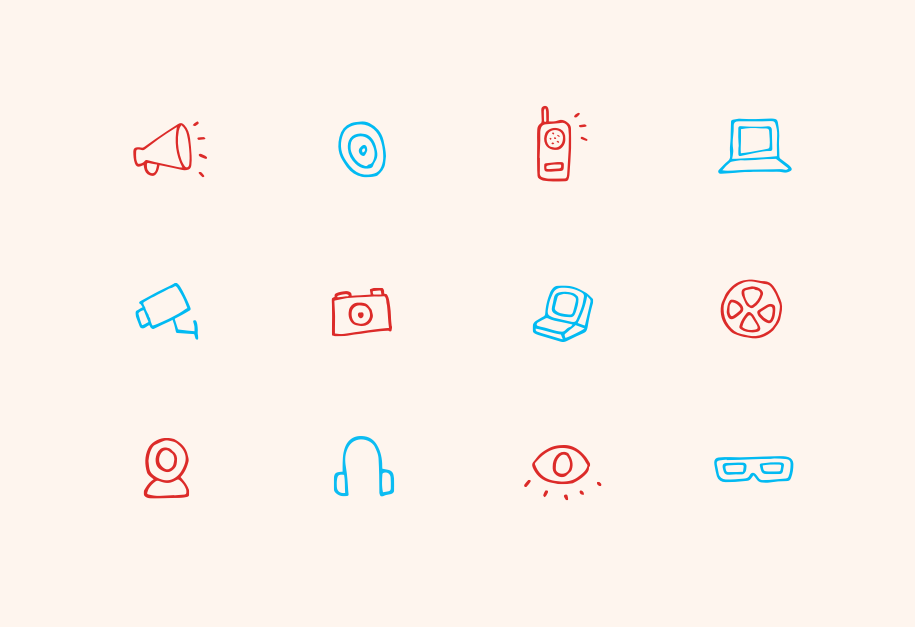 Good initiative
We support Bits of Freedom's ideas and therefor we became an official company supporter of the foundation.