Bits of Freedom Annual Report 2017
The internet and other technologies have given us wonderful new possibilities. In fact, we earn our living with it. But it also offers government and the business sector extensive control options. Bits of Freedom is the watchdog that ensures that our digital rights are not lost. We are proud to contribute to their mission, this time with the design of their annual report for 2017.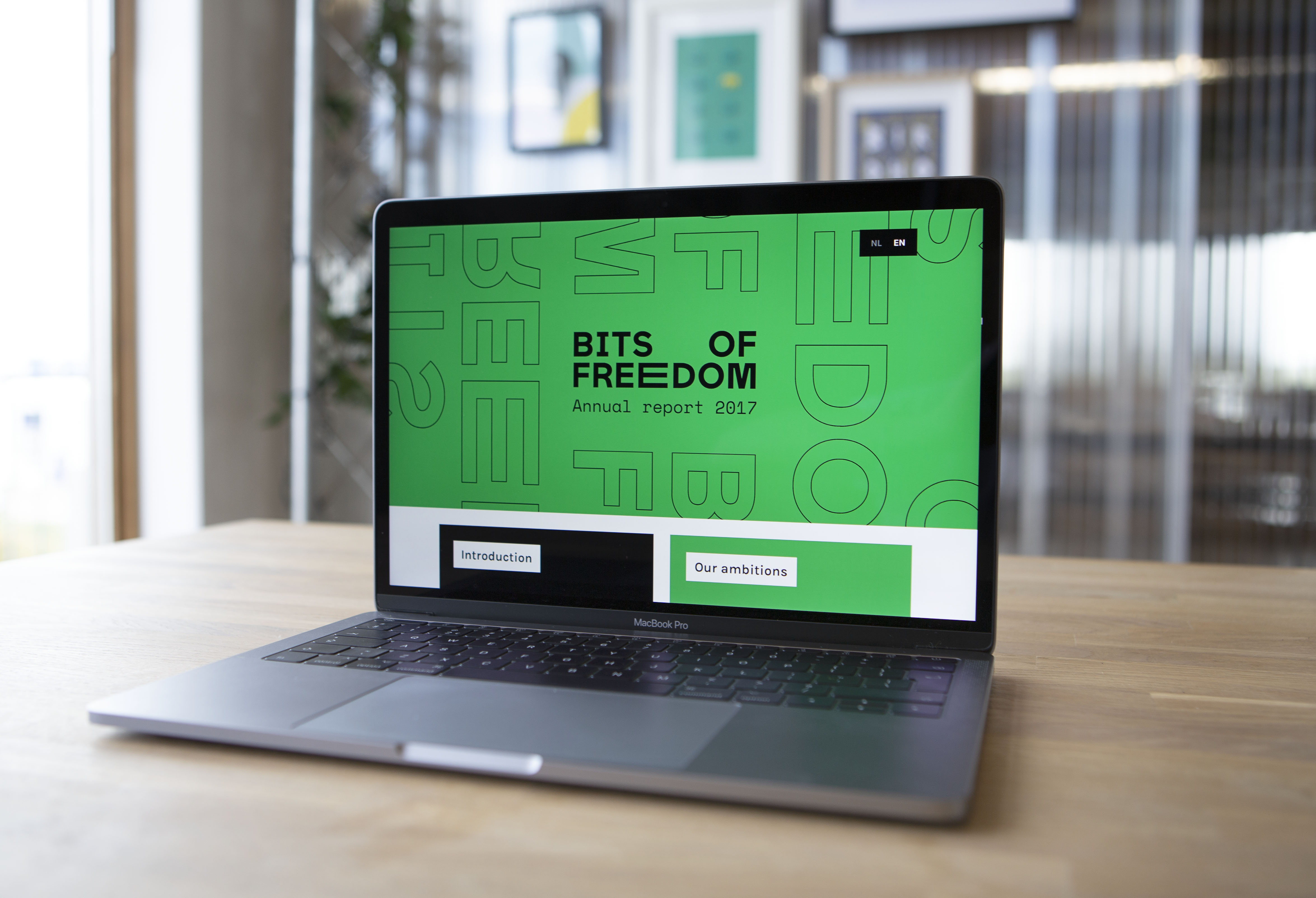 At the beginning of this year, Bits of Freedom was still frequently in the news about the advisory referendum on the Intelligence and Security Services Act, better known as the "Sleepwet". Not only were they an important voice in the debate, they also managed to motivate citizens to resist the plans of the government. Important because privacy is a fundamental right and indispensable for your freedom.
The most recent project we have worked on is the annual report for 2017. Every year we make something special out of it. For example, last year we opted for a design for which you needed 3D glasses to be able to read it. This year the assignment was to apply and further elaborate on the new corporate identity of Bits of Freedom.
The aim of this edition was to not only look back at the highlights of 2017 but also to build a bridge to the ambitions for 2018. That is why we used outlined titles in the visual concept: connecting the past and the future but at the same time reflecting the coherence between the different subjects. In order to maximise interaction with the annual report, we opted for both a dedicated site and an interactive pdf.
We feel strongly connected to the mission of Bits of Freedom (we are even an official corporate sponsor), and have been working together with them for years. We therefore encourage you to support their commitment to internet freedom, as an individual or as an organization.